SOCAR official: Explosion did not take place on Umid platform
Videos and photos published online showed smoke rising above the sea off the coast.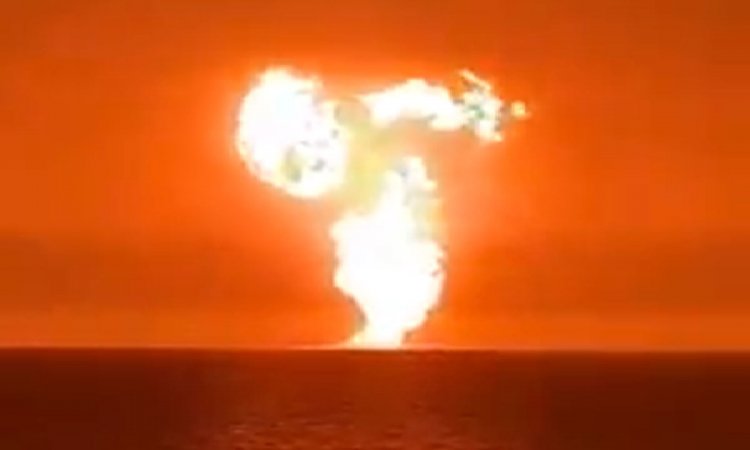 Azerbaijan's Oil Workers' Rights Protection Committee said fire had broken out at the Umid gas field at an old exploration site. SOCAR denied this.
Azerbaijan's state energy company, SOCAR, said on Sunday its offshore gas platforms in the Caspian Sea were safe after media reports of a large fire in the area.
The statement reads:
"There have been no accidents on offshore platforms and industrial facilities under the direct control of SOCAR, and work is continuing normally. The initial suspicion of an explosion at sea in the direction of Alat is the eruption of a mud volcano."
Ibrahim Ahmadov, deputy head of SOCAR's public relations and events department, said the blast took place 10-12 km from the Umid field. No explosion occurred on any of SOCAR's platforms.
Offshore fields are the main source of Azeri gas output, the bulk of which the former Soviet republic exports to Europe.
On July 2, fire breaks out near Pemex offshore platform