The long journey of women to Antarctica: the Ukrainian experience
The 25th scientific expedition is currently working at the Ukrainian polar station Akademik Vernadsky, and during all these years women had spent the winter there only a few times. In 1997-1998, four women scientists spent the winter as part of the second Antarctic expedition, but later this right was granted exclusively to men. It took more than 20 years for gender policy to change and the long-standing taboo to be finally broken…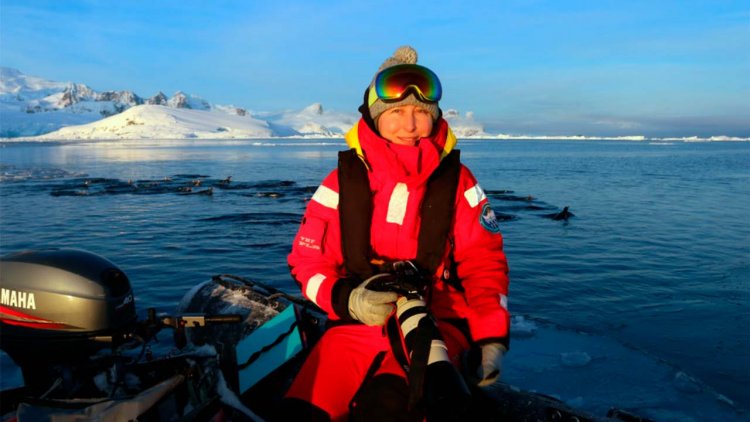 All pictures courtesy of Oksana Savenko
Ukrainian biologist Oksana Savenko studies a rather narrow group of marine animals - cetaceans. She has many years of experience working with whales and seals in the Far East. In Ukraine, she studies two species of dolphins and harbour porpoises that live in the Black Sea. Also, there is an opportunity to study cetaceans in Antarctica, at the Ukrainian Antarctic Akademik Vernadsky station. But Oksana was able to take advantage of this opportunity only recently. She became the first woman in a very long time to spend at the station not only summer season but also the winter one.
We asked Oksana Savenko, Research Scientist, to answer some of our questions and express her views on the cooperation of men and women at the Ukrainian Polar Station. Her direct speech is below.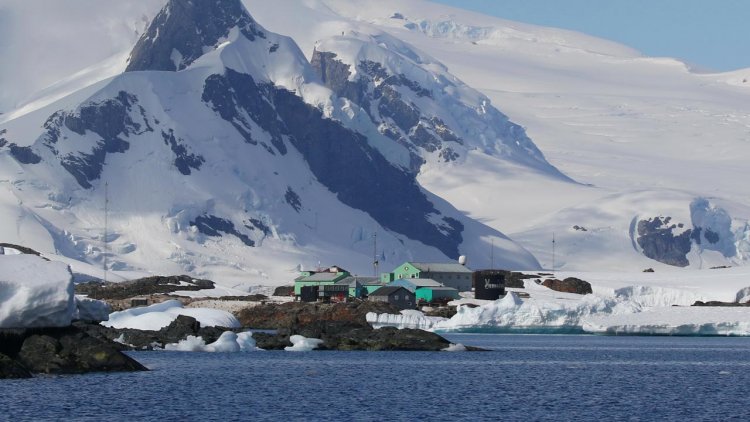 Men's arguments against the presence of women at the station
- Working in the polar latitudes was my childhood dream, and now it is also a great opportunity to be realized professionally. I got to the Vernadsky station as part of the 24th scientific expedition in 2019-2020. In total, I spent 15 months there. Until now, no woman has worked here in the winter for the past 20 years.
In fact, women really want to work there but feel some resistance from men. It seems to me that some men have prejudices about this. For example, they believe that women will make men quarrel with each other. The first stereotype: women will definitely get pregnant there, and men will betray their wives. Generally, women go to the station just to find a partner, not to work. Allegedly because of this reason wives will not let their husbands go to the station for a long time. Several men told me: "Because of you I will never go to the station again as my wife will be against such trips". So, there is a question of trust in the relationship: it is easier for a wife to let her husband go for a year if there are only men in the team.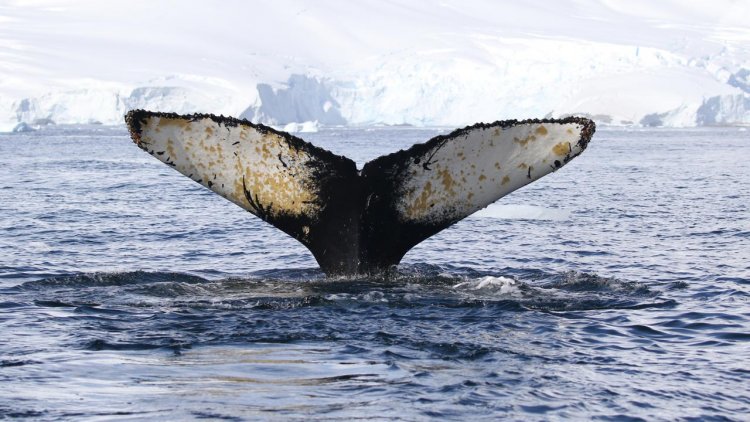 Another point is the general attitude of society to the polar explorers. For a very long time, they were thought of as real heroes who do incredible things. And it turns out that a woman can do the same! All the pathos that existed around the polar explorers disappears. That is, men lose the opportunity to be special, unique in the eyes of others. Even journalists now pay more attention to women than to men. Plus, the issue of competition is added to this, because now it will be more difficult to get to the station, there are more candidates.
Of course, not everyone admits this openly, but in reality, it is felt: men are trying to protect this area from women. Polar explorers always let new people into their team with some caution. And now women are also applying for these places! Some men believe that with our appearance, their brotherhood is cracking at the seams. One colleague said that the director of the UAC does "gender experiments". Another one said quite seriously in an interview with a magazine: "I will not be able to go to the toilet in my underpants now." And the man was not ashamed to say so! He seriously thinks like that, this is his position. Others are also confused by the fact that now they do not seem to be able to swear dirty in the presence of women. For them, women are continuous restrictions. But, in my opinion, you can do everything you want, just let women work!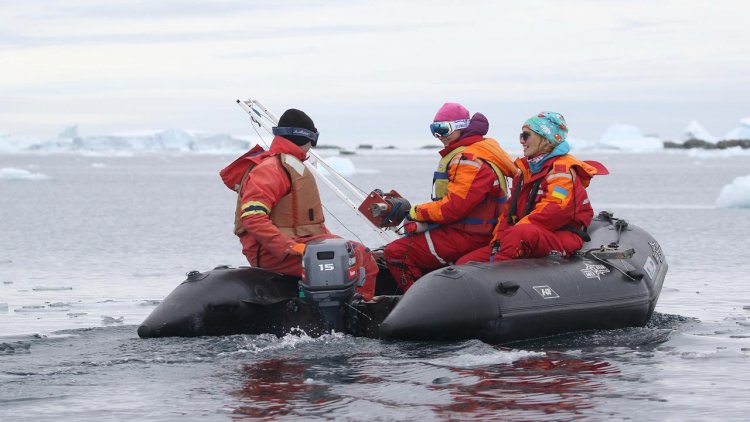 Working in Antarctica: are there difficulties for women?
- In fact, the idea that in Antarctica extremely difficult natural conditions is a myth. At least, the Akademik Vernadsky station is located almost in the "resort" area. It's not so cold there: in summer it's about -2ºC…+2ºC, in winter -15ºC, sometimes it can reach -25ºC, and the average temperature is -5ºC...-10ºC. It is a completely normal winter that we in Ukraine can only dream of.
The station has quite comfortable conditions. The base is a bit old-school but cozy, very comfortable and warm. There are all the conditions to both work and enjoy life. There is a real paradise for a researcher and a scientist: do your job well - and the whole system will work as a coordinated mechanism.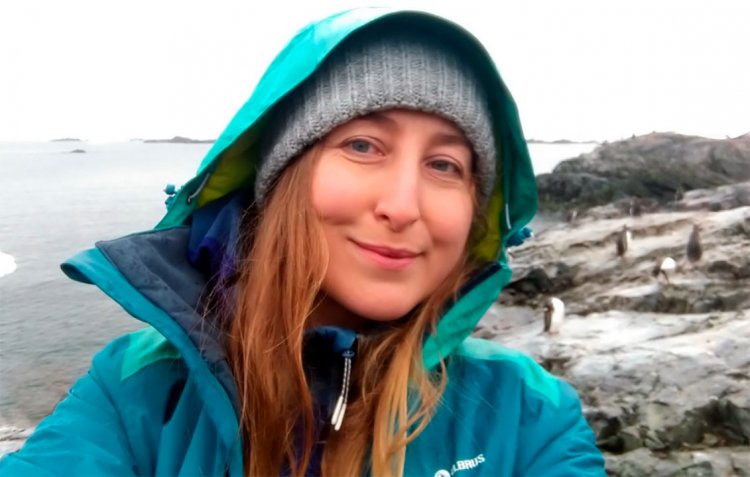 Some men worry that women at the station will not be able to do all the physical work (such as shoveling snow) and that men will then have to redo all the work. But it seems to me that shoveling snow is great fitness and pleasure. I may be slower than men, but I will do it anyway. Especially since I'm physically quite strong.
Honestly, men may have completely opposite positions on this issue. Once we were unloading a ship and I was carrying bags of potatoes. Some men stopped me and forbade me to lift weights. At the same time, when other girls helped the cook to pack things and did not so difficult physical work, the same men said that the girls are lazy. That is, whatever you do here - everything will be wrong. On the other hand, some men support women colleagues in their desire to work at the station and gradually the men at the station get used to the presence of women and their mood change.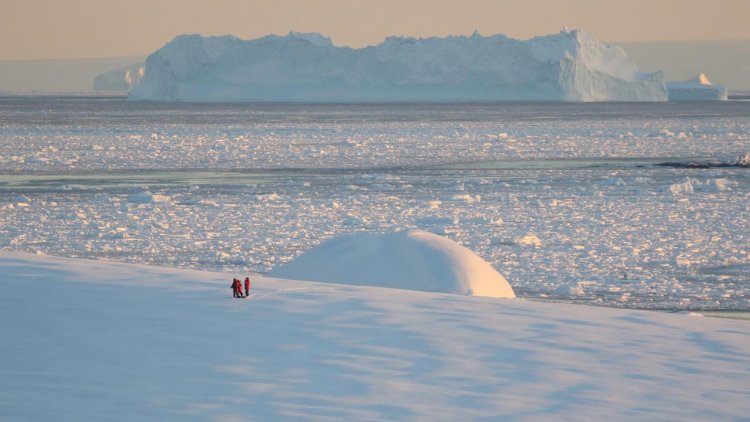 Women at polar stations of other countries
- It was interesting for me to watch how colleagues from other stations react to the appearance of women at the Vernadsky station. After all, women have been working at them for a long time, and the Ukrainian base has long remained a purely male cell. Foreign colleagues constantly joked about this topic.
My first trip to the Akademik Vernadsky station took place during the 23rd expedition: I spent only two weeks in Antarctica, in the summer season. I was the only woman in the team of 36 people but first I got to the American Palmer Station, where I spent a week. The people who had been working there for a long time, for 20 years, were extremely surprised: "Are you going to the Vernadsky station? Finally!" There was a real euphoria on their faces and they encouraged me: "Come on! Do it!"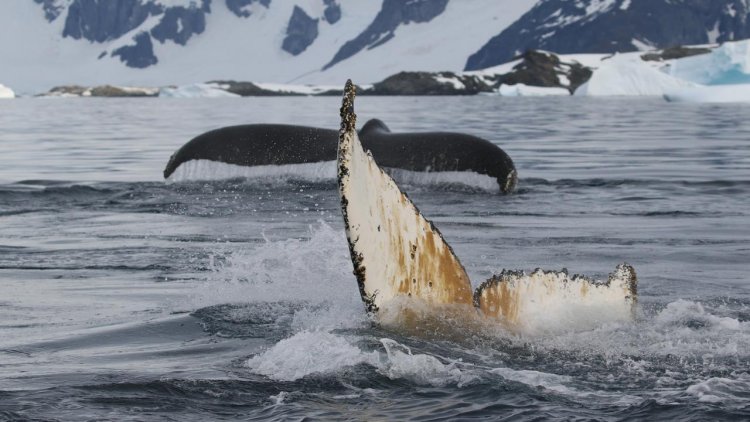 The fact is that the Americans at that time had a woman in charge of the station, and in general the head of all polar programs was also a woman. That is, for them it has long been the norm. My appearance then caused a great resonance among American colleagues. It became clear to them that we are developing, becoming more modern.
There is another important detail. When I worked with the Americans during Far East international expeditions, I noticed that women there never allow themselves to rely on men. Even if some equipment needs to be repaired, they will take instructions and try to fix the problem.
Usually, we don't even try to do that, our Ukrainian girls have weaker technical training. It has traditionally happened in Ukraine that our women are less involved, for example, in electricity or mechanics. And in this direction, we need to develop.
However, the station has trained technicians who are in charge of the equipment and many other tasks that can be evenly distributed between men and women. This work may be more routine, but it is also important. Therefore, we cannot say that our women sit on men's necks and do nothing.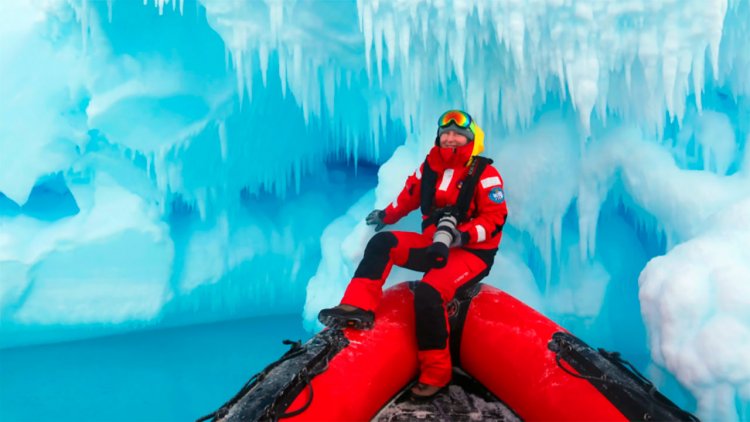 The first results of women's work at the station
- In recent years, scientific research has intensified at our station. This is especially true of biology. Previously, the Akademik Vernadsky base was traditionally more focused on meteorology and geophysics, but now biology is developing very well in the world - and we are catching up with this unit.
In particular, as a marine biologist, I developed and implemented a marine mammal study program at the station. Now our base will explore whales and seals on an ongoing basis. This is extremely important because the Vernadsky station is open all year round. There are not many such permanent observatories in Antarctica today. So our data will be extremely important for understanding the overall situation.
Besides, I constantly deal with Americans who work at the nearby Palmer Station. They started researching whales a few years earlier. And we agreed with them that we would synchronize our research protocols and programs, and exchange data. In this way, we will cover a larger area. There is much more that can be done together. The more observation points there exist, the more qualitative results we will get.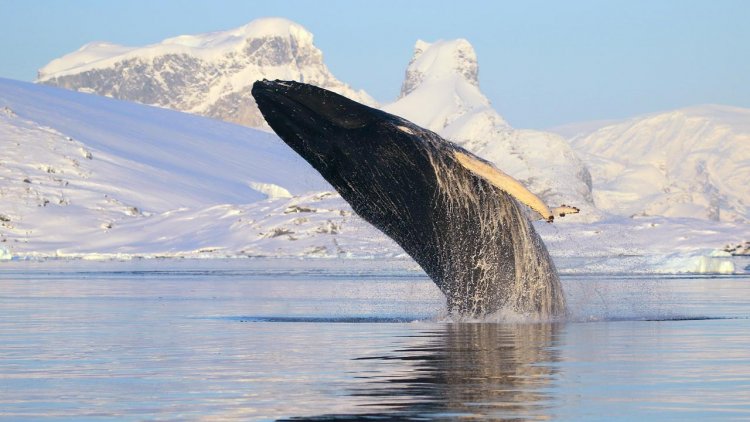 One of the important areas of our research is whale identification. After all, each mammal has its own characteristics - in the colour patterns of the tails (humpback whales), the shape of the dorsal fins (in orcas) and so on. We are often helped in this by tourists and volunteers who send us their photos of animals. So, we can track the movement of mammals. There is even a whole line of business - citizen science, and it gives great results. For example, those whales that I photographed at the Vernadsky base, I have already followed the photo in other regions of the world in different years.
Why is this scientific work so valuable? The fact is that whales play an important role in the formation of the marine ecosystem and they are indicators of serious changes in the environment. And if any bad processes are observed in the whale population (for example, population decline), it will be a sign that the whole ecosystem is under threat. That is why I am very glad that I was able to start a research program at the Ukrainian Antarctic Station.
If you have qualitative photos of marine mammals that you managed to take during tourist trips, you can send them to Oksana Savenko by email ([email protected]) or submit them to the Happywhale website (happywhale.com). In this way, you will contribute to important research.
by Iryna Umanets