Learnmarine announced ultimate winter e-learning sale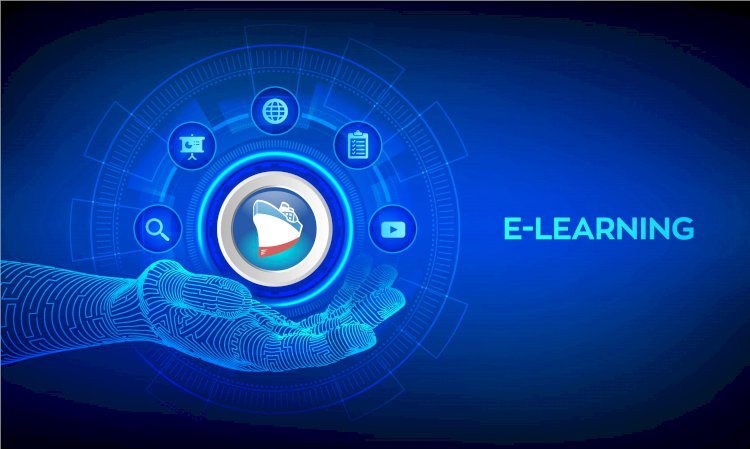 With a new year quickly approaching, there's never been a better time to learn a new skill. Whether you want to give your résumé a boost, start a side hustle, or just climb up the career ladder, we've got 4 eLearning Courses from Maritime Training Provider - TM Learnmarine that can help you get there.
There are courses in Maritime and Offshore Safety, Electrical Engineering, Maritime Cybersecurity, and most popular, Resilience in the Maritime Industry – just to name a few. And the best part is, they're all an extra 50-70% off for the whole December 2019.
Learn something new before 2020 or even give the gift of knowledge to a friend. Just use the promo codes from the below table at checkout and you can slash an extra 70% off the sale price.
Each course certified by the "Training & Certifying Centre of Seafarers", based in Odessa, Ukraine.
| | | |
| --- | --- | --- |
| EX-Basics - The Fundamentals of Hazardous Area | 14 Codes Left | | UcsuGOPu | kPlwgNDR | UXfcAmNP | puxm4EIt | 5WdJtxjW | UVz1uHBw |RNHcvmUK | DdAGVBEl | 5vT6TQ8z | 1q5sDCuz | PuG3SxB8 | qO1gvC9f | NM8901M2 | l1bAH655 | mH7KLFuy | 63FPqnax | |
| Maritime Cyber Security Awareness | 13 Codes left | K0rpYFlX | PPP7qEY4 | iGKfaJOv | zbmJEUkq | YiJoC1q6 | TTxC3BMp | UVz1uHBw | | mCODTocd | ZuM6fcY3 | VYQ5Pvzs | VZodevOi | lp5zMtf4 | QRkIXUfG | BsnxprcO | |
| Resilience in the Maritime Industry | 15 Codes left | | taWRg64t | eqLLdXJu | ZKEBEY2R | G1oZWY1D | 5xtx6Qhe | |RNHcvmUK | oDUxybto | OEgy7k9s | vSpY4PFZ | 6bF6m3KL | 8N1UguZf | 1FAB6kVW | Plxm44X5 | hyrTWqgN | 3zUbtwbg | UVz1uHBw | DdAGVBEl1| |
| H2S Basic Training | 13 Codes left | | oDUxybto | OEgy7k9s | vSpY4PFZ | 6bF6m3KL | |eqLLdXJu | RNHcvmUK | 63FPqnax | tX4EWgyG | AflvhkDA | nzx0H47V | AiMdZY0V | qmPbOm59 | l7buRkux | FgLzYe7H | iGKfaJOv | |