Woodside sanctions US$12 billion Scarborough and Pluto Train 2 project
Woodside has sanctioned the US$12 billion Scarborough and Pluto Train 2 project. This is a big step for Woodside, Western Australia, and the local LNG industry.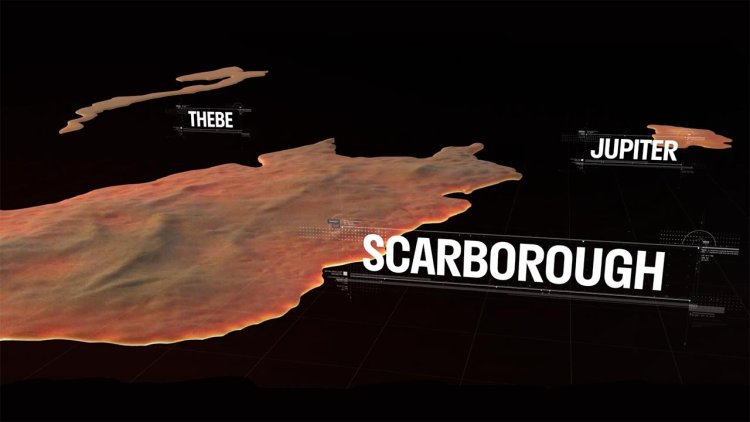 Discovered over four decades ago, the development is both low carbon and globally cost competitive. Woodside stated the project has a payback period of six years. If this can be achieved, it would be decades shorter than the payback period for the projects delivered in Australia's last LNG wave.
Wood Mackenzie senior analyst Daniel Toleman said:
"Aware of Australia's lamentable track record in LNG project delivery, Woodside has wisely focused on reducing the risk of cost overruns. Pluto Train 2 is a brownfield expansion with site works complete, while Scarborough's contracting approach shifts much of the cost overrun risk to the contractors.
"Scarborough plus Pluto Train 2 represent not only the first new LNG infrastructure sanctioned in 10 years (since INPEX progressed Ichthys), but also the biggest single upstream investment in Australia of the last decade.
"Scarborough is the last remaining giant undeveloped resource outside of Browse. With the latter still struggling to progress, the Scarborough sanction raises big questions for the North West Shelf (NWS) JV.
"With Scarborough confirmed to Pluto, the forward plan for the NWS now needs urgent clarification. The once-mighty NWS is maturing and needs new resource to keep its five trains full. Third-party agreements have been struck with Waitsia and Pluto. But these only provide a stopgap as we see spare capacity increasing to more than 8 mmtpa by 2030. A sizeable backfill development is needed to change this course."
The FID also comes at an interesting time in the global LNG market. Spot prices are at record highs and prices are expected to remain strong through to 2026, when Scarborough is expected online. Cashflow from these high prices will help Woodside fund the development. But there is a risk that the project will start up as the next supply glut – led by Qatar - begins in the mid-2020s.
Toleman said:
"Woodside is not the only LNG player looking to take advantage of rising prices and strong demand. Over the next 12 months we expect several low-cost projects to move towards sanction. These include Cheniere's Corpus Christi Stage 3 and Venture Global's Plaquemines project in the US, North Field South in Qatar and Arctic LNG-1 in Russia.
"Nonetheless, for Woodside, Scarbrough plus Pluto Train 2 is a company-making project. It will bring over 20 years of strong cashflow, and locks in production growth through to 2030 and beyond. The next question is around participation. Having recently brought a partner into Pluto Train 2, does it intend to do the same with Scarborough?"