VIDEO: Ukraine holds the first naval parade after a long break
On August 24, 2021, Ukraine celebrated its 30th Independence Day. In honour of this date, a naval parade took place in Odesa. Odesa is one of those Ukrainian ports where the Ukrainian naval forces were relocated after the occupation of Crimea by Russia.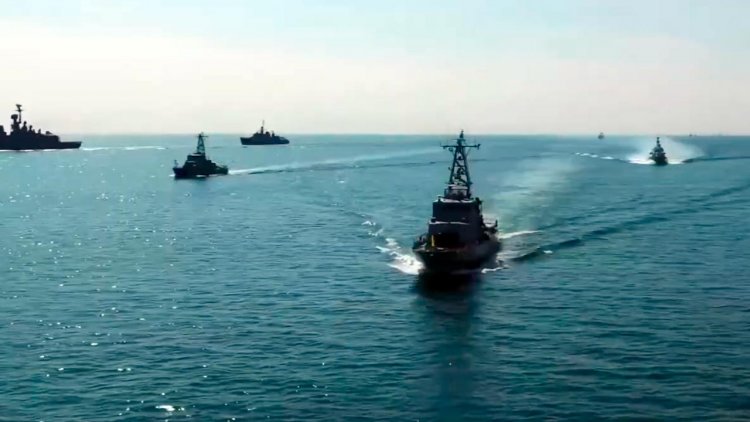 Previously, Ukraine held similar parades in Crimea, together with the Russian Navy. Relations between Kyiv and Moscow collapsed after Russia annexed the Crimean peninsula in 2014 and the outbreak of war between Ukrainian troops and Russian-backed forces in eastern Ukraine that Kyiv says has killed 14,000 people in seven years.
The occupation of Crimea took place rapidly and Ukraine was unable to withdraw its ships from the naval bases in time. Russia sank several of the captured ships and appropriated the rest of the ships.
Since then, the situation in the Black Sea has remained very tense. According to international law, Crimea is Ukrainian territory, as the water area around the peninsula. However, Russia regularly makes provocations in these waters. In 2018, Russia attacked Ukrainian navy ships, and in 2021 there was an incident with the British warship HMS Defender.
Meanwhile, Ukraine is taking steps to rebuild its fleet. In June 2021, the British company Babcock International Group (Babcock) has signed a tripartite Memorandum of Implementation (MoI) in Odesa with the Ministry of Defense of Ukraine and the UK Government. The Group has been chosen to lead in the delivery of the scope of the broad ranging Ukrainian Naval Capabilities Enhancement Program (UNCEP). On August 13, in Berdyansk, the base point of the Marine Guard Division of the State Border Service was solemnly opened.
On August 24, in addition to Ukrainian naval sailors, the naval forces of NATO member states and partners took part in the naval parade in Odesa.