VIDEO: Chemical cargo ship sinks in one of Sri Lanka's worst-ever marine disasters
Government suspends fishing along 50-mile coastline after explosion and fire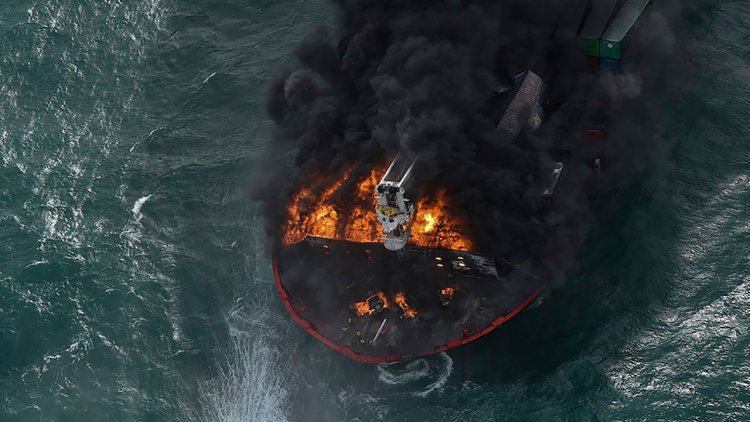 Photo: Sri Lanka Air Force
A cargo ship carrying tonnes of chemicals is sinking off Sri Lanka's west coast, the country's government and navy said on Wednesday, in one of Sri Lanka's worst-ever marine disasters.
VIDEO: Sri Lanka Air Force - SLAF Media
The Singapore-registered MV X-Press Pearl, carrying 1,486 containers, including 25 tonnes of nitric acid, along with other chemicals and cosmetics, was anchored off the island's west coast when a fire erupted on May 20.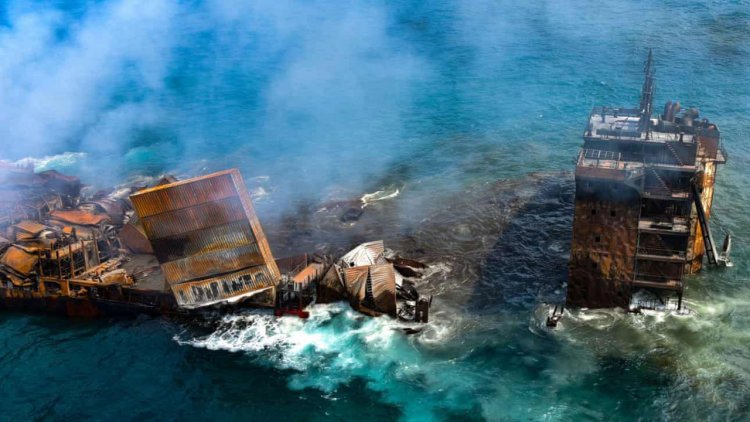 Photo: Sri Lankan Air Force Media Handout/EPA
Authorities have been battling the blaze since then, as flaming containers laden with chemicals have fallen from the ship's deck, the navy said last month.
Tonnes of plastic pellets have swamped the island's coastline and rich fishing grounds, creating one of the biggest environmental crises in decades, experts say.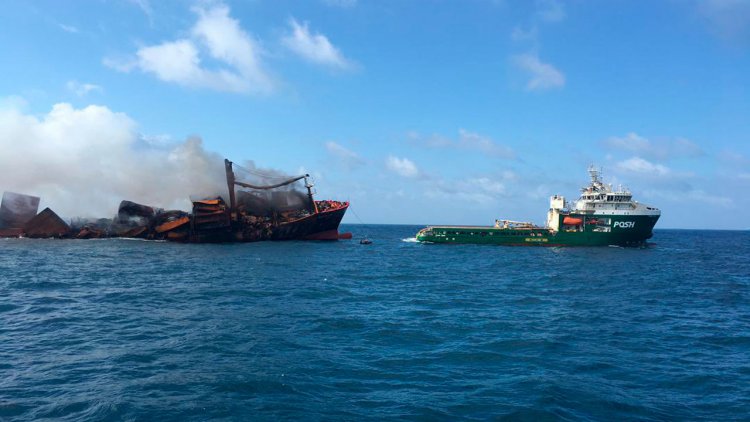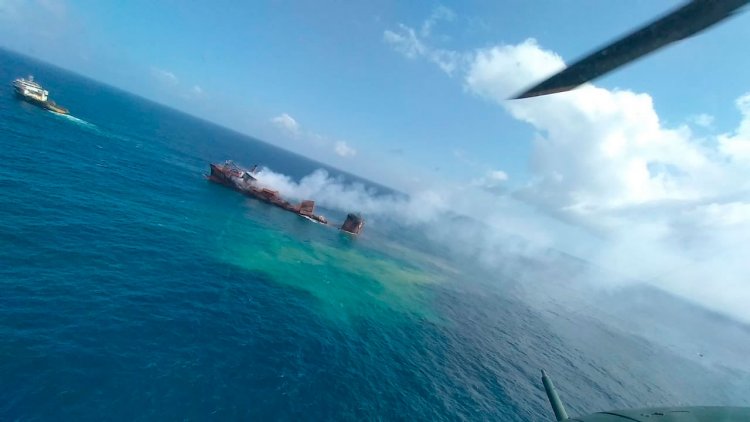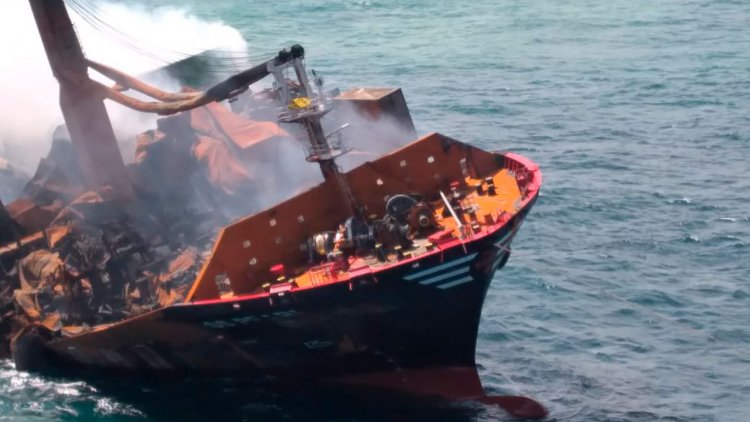 Photo: Kanchana Wijesekera @kanchana_wij
Photos taken by the country's air force showed the charred wreck of the ship spewing white smoke as it listed to the right and began sinking, and part of it soon touched the seabed, 22 metres (73ft) deep in the immediate area.
The navy was preparing to deal with an oil spill as the ship sank, Silva added.
The MV X-Press Pearl had left the port of Hazira in India on 15 May and was on its way to Singapore via Colombo.
Sources: Reuters, The Guardian
VIDEO: The Guardian