Titan acquires two small scale LNG carriers for bunkering capability retrofit
Dual-purpose trading and bunkering vessels will provide clean fuel supplier with greater flexibility and ability to supply wider clientele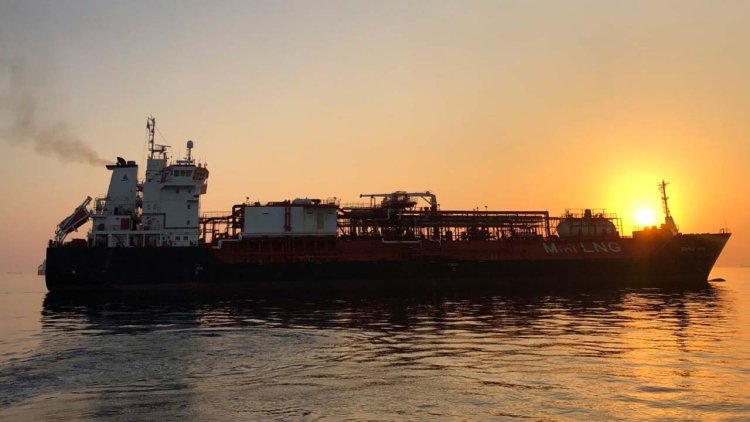 Photo: Titan LNG
Titan has acquired two small scale LNG carriers – the Seapeak Unikum and Seapeak Vision – from Seapeak, the Canadian gas transportation company formerly known as Teekay LNG Partners.
The vessels will be retrofitted to ensure suitable LNG bunkering capabilities, enabling them to both transport and bunker LNG, liquefied biomethane (LBM), and in the longer-term hydrogen derived e-methane (e-LNG).
Both sister vessels have a cargo capacity of 12,000 cubic metres (cbm) and are 152m in length by 19.8m in width. The two vessels will join Titan's fleet in March this year. They will operate in the Mediterranean and Northwestern Europe and will cater for increased demand for LNG and LBM (bio-LNG) in these regions.
The vessels and the retrofit are financed by Sole Shipping Group through a long-term bareboat charter leasing structure. Sole Shipping Group is a major European provider of financial leasing structures. Titan was advised on this transaction by Endegeest Consulting BV.
Titan's expanding fleet already includes a mix of owned and chartered vessels. Furthermore, Titan has an ambitious newbuild program consisting of Titan Krios and Titan Hyperion designs. The two new additions to the fleet allow Titan to deliver fuel to a wider range of LNG-powered vessels, including all container ships. Before operations begin, the LNG carriers will be retrofitted to improve LNG bunkering capabilities and to meet Titan's quality standards. After the upgrades, the vessels will be able to load at all major LNG terminals and perform ship-to-ship bunkering and loading operations.
Thanks to its cargo conditioning capabilities, the vessels are also capable of doing more complex projects, including gas-up cool-down operations and commissioning parcels. On top of this, the cargo tanks are made of stainless steel, making them compatible with propylene, ethylene, and ammonia.
Douwe de Jong, fleet development director at Titan, commented:
"Retrofitting these ships so that they can trade and bunker LNG, LBM, and in the longer-term hydrogen derived e-methane, offers Titan even more flexibility in its clean fuel operations. The team is currently specifying the upgrades and finding a suitable shipyard for the retrofit work."
Niels den Nijs, owner and CEO of Titan, added:
"A Solid double digit EBITDA in 2022 has allowed us to make this additional investment in our fleet. This decision aligns with Titan's ambitious growth strategy in Europe and the Mediterranean. We look forward to continuing to work with our partners, like Sole Shipping Group, to expand our fleet to support our LNG and LBM distribution targets and serve our customer's long-term demand."