The first RL 2600 crane shipped for DolWin epsilon platform
TenneT has assigned Aibel AS to construct the DolWin epsilon offshore converter platform in the German North Sea, where the Liebherr crane will be utilized for supplying and maintaining the platform.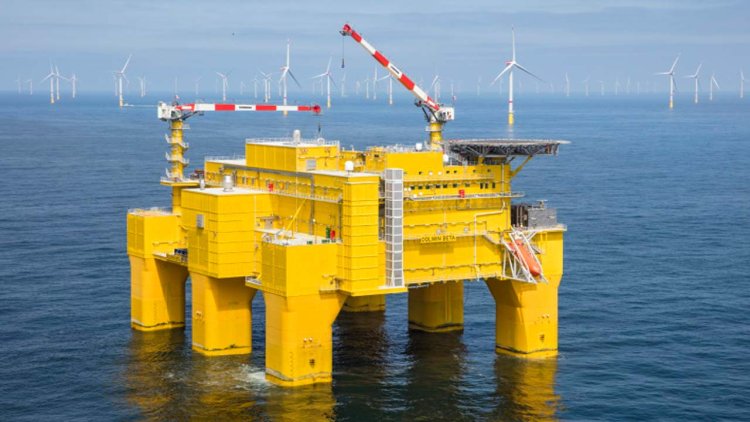 The Liebherr crane was shipped to Singapore on 27 December 2022 and installation on the DolWin epsilon platform is planned for March. The DolWin5 platform is scheduled to enter service in 2024.
The RL 2600-35 Litronic is a weight-optimised and compact designed offshore crane. The cylinder-luffing crane is the ideal equipment for small platforms, where space is limited. The RL 2600 has a box boom with a maximum working radius of 52 metres and a maximum lifting capacity of up to 35 tonnes.
"With the delivery of the RL 2600, we conclude a successful cooperation with Aibel and TenneT and enable highly efficient and reliable operation of the offshore converter platforms, which is particularly important in times of the energy transition," comments Matti Basan, Senior Sales Manager for Liebherr Offshore Cranes. "We are confident about the future and expect more projects to be launched in the offshore wind sector. Our goal is to continue to play a leading role in the development and supply of crane solutions for the offshore industry."
The RL 2600 is the first crane for TenneT to be equipped with a Master V control system, which was developed for the latest maintenance systems such as LiMain. Despite difficult circumstances during the production period, in the middle of the COVID phase, the crane was delivered on time.
"We are very happy to have an experienced and reliable partner on board with Liebherr. As with previous projects, Liebherr has been very cooperative and the RL-cranes are at the top level in their segment, both technically and in terms of quality," states Martin Lundgren, Aibel AS Project Procurement Manager DolWin5.