Seawing automated kite system to be installed on Corona Citrus
"K" LINE and J-POWER have decided to install the "Seawing", an automated kite system using wind power, on CORONA CITRUS, an 88,000 DWT-type special coal carrier for J-POWER.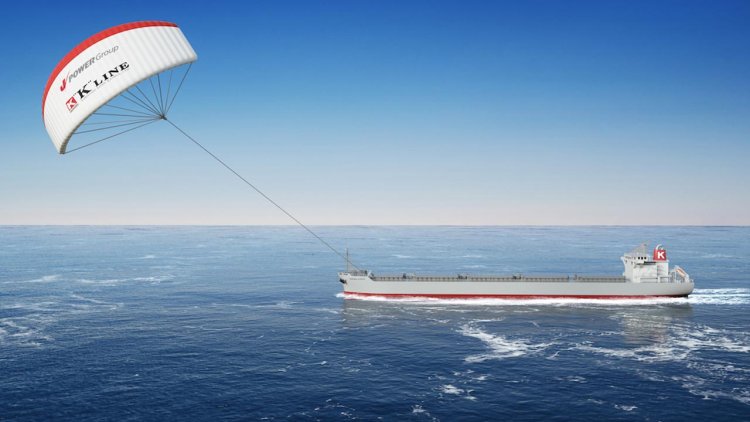 Photo: "K" LINE
Completed on September 11th, 2019, CORONA CITRUS is equipped with a ballast water treatment system for protecting marine ecosystems.
The coal carrier also comes with a SOx scrubber, which eliminates sulfur oxides in exhaust gas from its engine, so as to comply with the regulations on SOx emissions that came into effect globally in January 2020.
The newly installed "Seawing"* is expected to reduce CO2 emissions from the ship by at least 20%. Thus, it is one of main "K" LINE's initiatives to achieve its GHG reduction target.
Dimension: LOA 229.98 meters x Beam 38.00 meters x Depth 19.90 meters x Draft 13.904 meters
Deadweight: 88,703 MT
Gross Tonnage: 49,888 T
* Seawing: This system combines expertise in aviation and maritime technologies, which enable dramatic progress of propulsion assist in shipping. The kite can be deployed and stored automatically with simple switching operations. This system collects and analyzes weather data and marine data on a real-time basis and uses the information to optimize its performance and secure maximum safety.