REV Ocean, Nekton and OCEEF team up to document twilight zone reefs
Aurelia will collect large quantities of data on marine life, which will be deposited in the Ocean Data Platform, hosted by HUB Ocean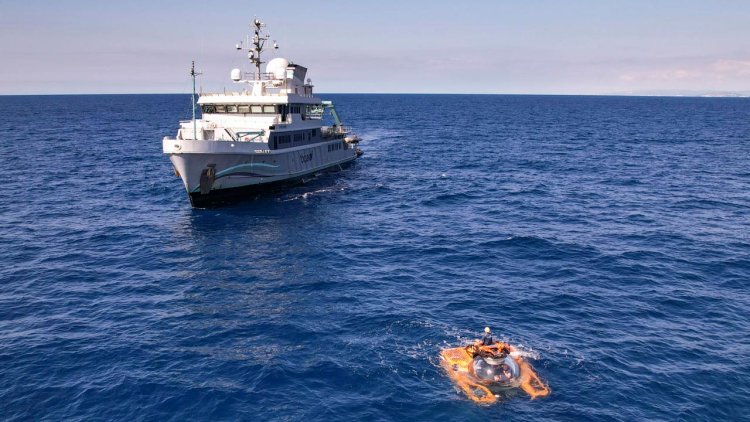 Photo: REV Ocean
Aurelia's first mission is to the Indian Ocean to support work by Nekton and the Government of the Maldives to contribute to establishing a baseline of marine life and the state of the ocean in the Maldives from the surface to 1000 metres deep.
The Maldivian and international team's research will include documenting twilight zone reefs around the archipelago. Even though these reefs lie below the depths to which SCUBA divers swim they host reef-forming corals and a host of other life, including many undocumented species of corals, fish and seaweeds. The work will assist the Maldivian Government to manage its marine environment and enable Maldivian scientists to obtain training in deep-water ecology and conservation management.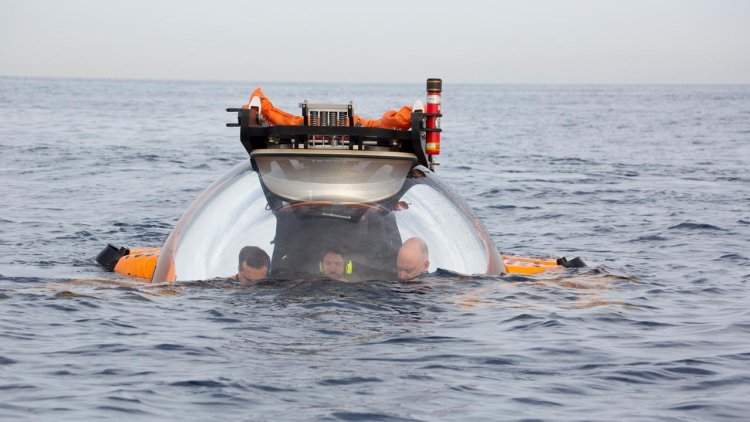 Nina Jensen, CEO of REV Ocean, says:
"Due to the delay of the REV Ocean vessel, we have been searching for interim partners to deploy the sub. I am thrilled to team up with OCEEF and Nekton and to be able to put our submarine to good use. Documenting vulnerable ecosystems in the deep sea and potentially discovering new important species in the deep, will hopefully contribute to better protection of these essential deep-sea ecosystems. The Odyssey is well suited for specialized missions that will contribute to our shared goals of ocean education, exploration, marine science, and conservation."
The sub is fitted with a suite of scientific sensors, cameras, and sampling equipment which provide the global science community with unique opportunities to explore and document deep ocean ecosystems. The partnership is also reaching out to several charitable, scientific and educational organisations that share interests in ocean conservation and solutions.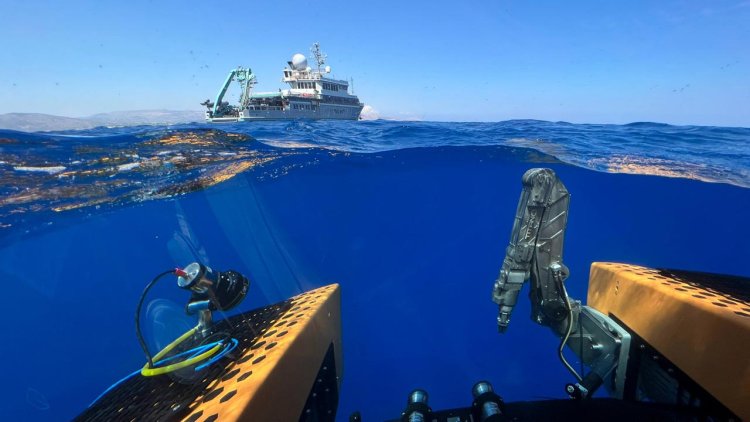 The Odyssey has previously contributed to marine exploration through missions to film the giant squid live in the wild for the first time, the first deep-sea tagging of a marine animal (a bluntnose sixgill shark), and filming of a BAFTA-Award-winning episode of Blue Planet II.
OCEEF founder and CEO Alex Moukas says:
"We are honored and excited to join forces with REV Ocean and operate Aurelia out of Odyssey. OCEEF aims to help shape a world where people appreciate the importance of the ocean, take action to protect it and ensure its sustainability by educating a new generation of ocean stewards.
"Aurelia is the most capable submersible out there, and we are looking forward to working closely with REV Ocean and deploying the sub in fascinating missions in order to change hearts, transform minds, and advance awareness about ocean conservation and research."
Aurelia will collect large quantities of data on marine life, which will be deposited in the Ocean Data Platform, hosted by HUB Ocean as well as being distributed to relevant existing global databases such as the Ocean Biodiversity Information System (OBIS) for recording observations of marine life.