Research vessel Belgica, transferred from Belgium to Ukraine, arrives in Odesa
Ukrainian scientists will use ship to monitor the environmental state of the Black Sea, adding to data on pollution, biodiversity, and the spread of antibiotic resistance in marine animals.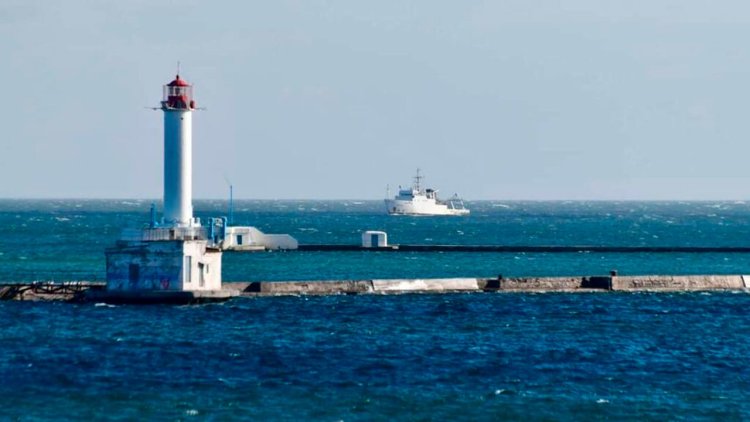 The marine research ship the Belgica has completed its voyage of 8,600 kilometres from Zeebrugge, Belgium to Odesa in Ukraine to start its new mission of monitoring the environment in the Black Sea.
Belgium transferred the vessel to Ukraine (the Ukrainian Research Centre for Marine Ecology) under a Memorandum of Understanding between the Belgian Federal Office of Science and Policy, the Royal Belgian Institute of Natural Sciences, and the Ministry of Environment and Natural Resources of Ukraine, which was signed in July this year.
Commenting on the handover of the vessel, UNDP Resident Representative Dafina Gercheva said the Belgica would be essential for Ukraine's efforts to protect the Black Sea from further environmental damage. Gercheva said:
"We know from earlier research that tonnes of plastic waste flows into the Black Sea from Ukraine's rivers. The work of this ship will help us monitor this situation and assess the progress we make in tackling this challenge."
On its latest voyage, the ship was operated by a Ukrainian crew, with Ukrainian and international scientists working on board. During the trip from Belgium to Ukraine, the researchers assessed the presence of floating debris, took samples of seawater and sediments for unique screening for tens of thousands of contaminants and microplastics, and dissolved DNA from the environment to assess biodiversity and analyse the spread of antibiotic resistance genes in marine animals.
Ukrainian Minister on Environmental Protection and Natural Resources Roman Abramovsky said:
"Now we can restore the research and reinforce environmental monitoring of the Black and Azov Seas, as well as successfully implement EU Directives on the marine environment.
"I am grateful to the Kingdom of Belgium for such an important for Ukraine gift, as well as project EU4EMBLAS, EU Joint Research Center and Ukrainian Scientific Center of Ecology of the Sea for cooperation".
European Ambassador to Ukraine Matti Maasikas said the future work of the Belgica would add to the body of scientific knowledge about the Black Sea, and also raise public awareness about the environmental problems it and other European Seas face.
Maasikas said:
"With the Belgica, Ukraine will be able to make a valuable contribution to protecting the Black Sea. Countries in Europe and around the world are literally connected by the sea, and the state of our marine environment must be the concern of all states that border it. This includes Ukraine, a large and important maritime state."