Plastic waste from MV X-Press Pearl threatens to devastate Sri Lanka's environment
Sri Lanka faces 'worst beach pollution' in history from burning ship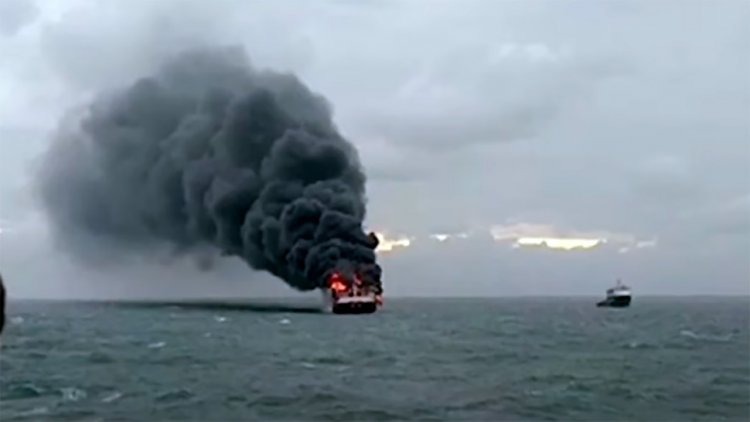 Sri Lanka faces an unprecedented pollution crisis as waves of plastic waste from a burning container ship hit the coast and threaten to devastate the local environment, a top environment official warns.
Thousands of navy sailors have been using mechanical diggers at beaches to scoop up tonnes of tiny plastic granules that have come from the Singapore-registered MV X-Press Pearl, which has been smouldering on the horizon for 10 days.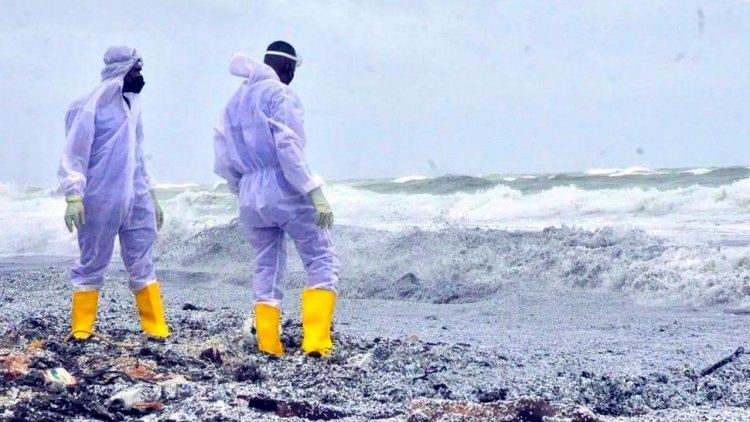 Photo: @premjourn
Sri Lanka's Marine Protection Authority (MEPA) said the microplastic pollution could cause years of ecological damage to the Indian Ocean island.
The tiny polyethylene pellets threaten beaches popular with tourists as well as shallow waters used by fish to breed.
Fishing has been banned along an 80-kilometre stretch of coast near the ship that has been burning for 10 days despite an international firefighting operation.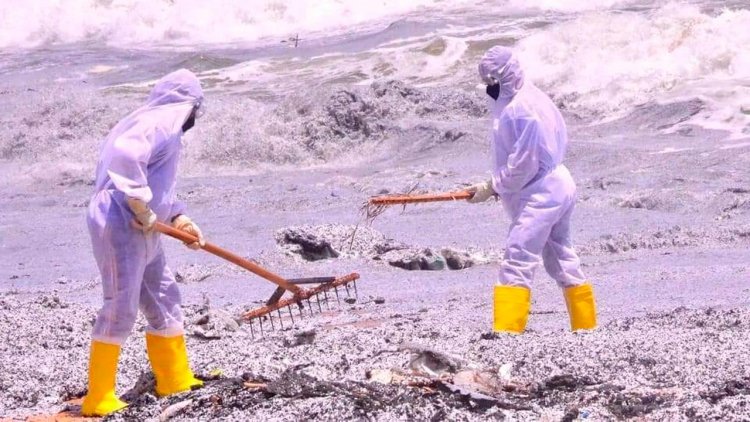 Photo: @premjourn
Orange-coloured plastic booms were set up in case oil leaks from the crippled ship reached Negombo Lagoon, which is famed for its crabs and jumbo prawns.
Navy sailor Manjula Dulanjala said his team had almost cleared the beach on Friday evening, but was shocked to find it covered again the following morning.
The pellets and waste were packed into green and white polythene sacks and taken away by trucks.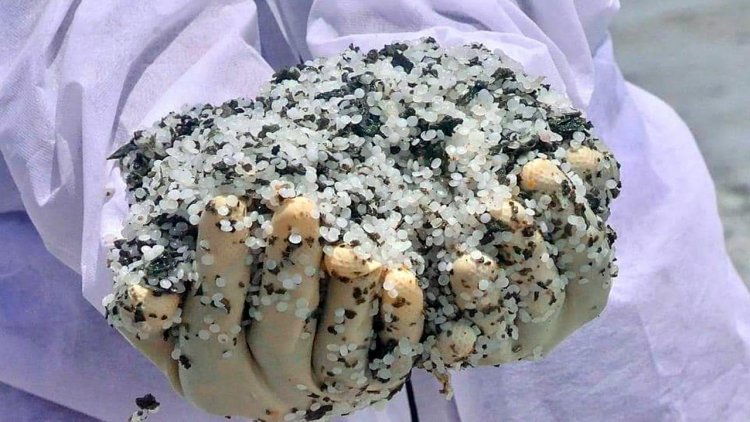 Photo: @premjourn
An officer leading another team that on certain parts of the beach the microplastics and charred debris were 60 centimetres deep.
An oil leak from the vessel, said to be carrying 278 tonnes of bunker oil and 50 tonnes of diesel, would increase the risk of devastation.
The X-Press Pearl caught fire as it waited to enter Colombo Harbour. It remains anchored just outside the port.
Source: ABC