Partners develop large-scale liquid hydrogen carrier vessel
TotalEnergies Marine Fuels and the Cruise Division of MSC Group have successfully completed the first Liquefied Natural Gas (LNG) bunkering operation at the Port of Marseille Fos, Southern France, for MSC Cruises' MSC World Europa.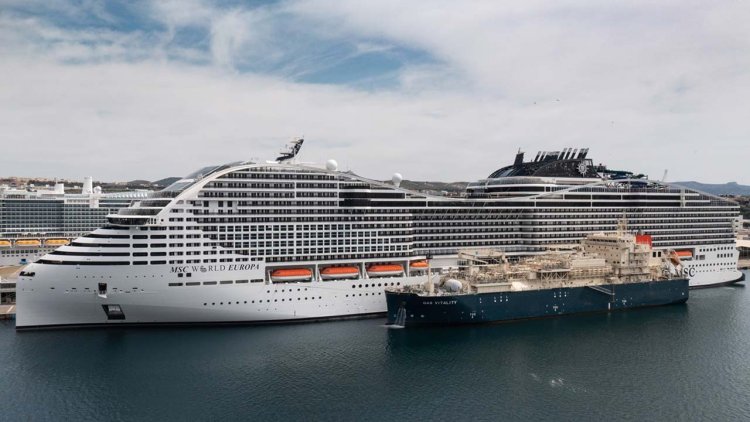 MSC World Europa, which was delivered in October 2022 by Chantiers de l'Atlantique at the Saint Nazaire shipyard in France, is 333 meters long and the best performing large cruise ship operating in the world in terms of CO2eq emissions per passenger.
TotalEnergies Marine Fuels' chartered LNG bunker barge, the Gas Vitality, refuelled the MSC Cruises vessel via a ship-to-ship transfer of 2 500 m3 of LNG at the port on April 22nd, while guest operations continued as normal. The successful execution of these simultaneous operations (SIMOPs) underscores TotalEnergies' Marine Fuels ability to safely deliver commercial LNG bunkering operations.
The operation marks the start of the previously announced LNG bunker supply contract between TotalEnergies and the Cruise Division of MSC Group in March 2021, as the companies drive forward their respective decarbonization plans. Under the agreement, TotalEnergies Marine Fuels will supply approximately 45,000 tons per year of LNG to MSC Cruises' vessels at Marseille.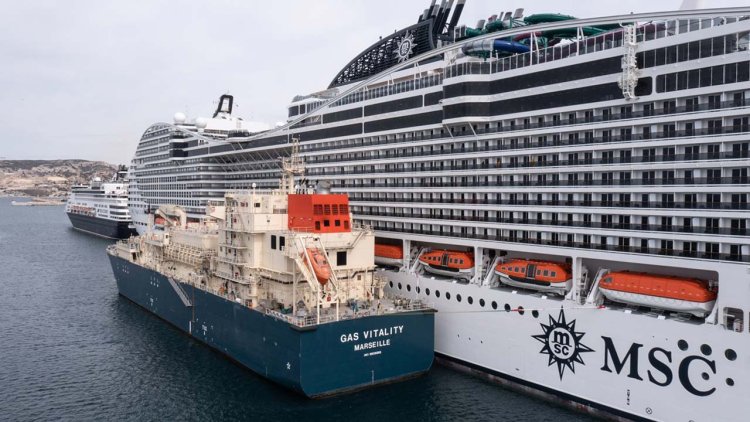 Philippe Charleux - Senior Vice President Lubricants and Specialties, TotalEnergies, said:
"This operation also expands our LNG bunkering capabilities to the cruise ship segment, demonstrating our ability to serve a broader range of shipping clients, as the industry strives to reduce emissions. In line with TotalEnergies' Climate ambition, we will continue to work hand-in-hand with our industry partners to develop and scale up new, lower-carbon and ultimately, zero-carbon fuel solutions for shipping."
Patrick Pourbaix, Managing Director of MSC Cruises in France, said:
"This first LNG bunkering operation in Marseille is an important milestone for our company as we welcome MSC World Europa for her first summer season in the Mediterranean. Featuring a range of unprecedented innovations in terms of environmental and marine technologies MSC World Europa represents a major step forward on our journey towards meeting our target of net-zero emissions by 2050. LNG is not only the cleanest marine fuel currently available at scale, but also a transitional fuel as we look ahead to source and use synthetic LNG or other alternative non-carbon fuels as soon as they become available at scale."
Marine LNG sharply reduces emissions from ships and significantly improves air quality, in particular when at berth for the benefit of port cities and communities in coastal areas. The use of marine LNG therefore impacts positively not only the city where LNG bunkering will take place, Marseille. It also paves the way forward for all ports in the Mediterranean to meet the new International Maritime Organization (IMO) regulations taking effect in 2025, as part of its new Emission Control Area (ECA) designation. Used as a marine fuel, LNG helps to cut: sulfur emissions and fine particle emissions by 99%, nitrogen oxide emissions by up to 85% and Greenhouse gas emissions by around 20%.