Ørsted and Eversource propose new offshore wind farm in Rhode Island
Team Leading State's First Offshore Wind Farms Plans Major New Investments in Local Jobs, Ports, Shipbuilding and Workforce Training for New Project: Revolution Wind 2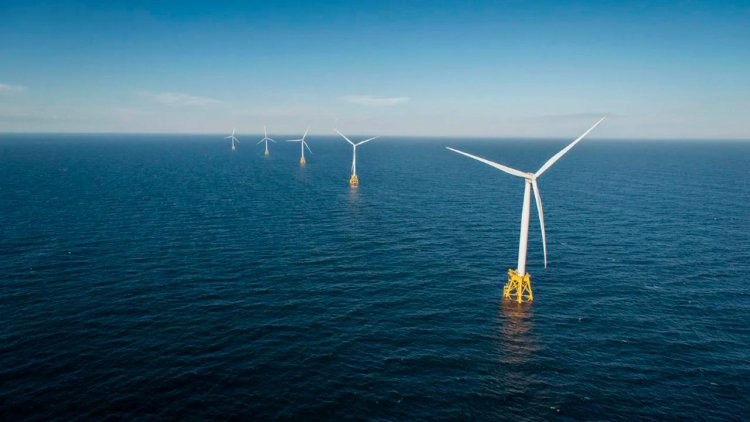 Ørsted and Eversource have submitted a joint proposal in response to the state's offshore wind solicitation. Delivering clean, reliable renewable power for more than 500,000 Rhode Island homes, the proposed 884-megawatt Revolution Wind 2 represents more than $2 billion in direct economic benefits to Rhode Island's blue and green economies, including the creation of hundreds of local jobs and unprecedented investments in port improvements and shipbuilding.
If selected, Revolution Wind 2 will create hundreds of jobs; deliver crucial port investments that expand Rhode Island's role in the offshore wind industry; advance environmental justice; and create inclusive training and career opportunities for historically marginalized Rhode Islanders.
Together with Ørsted and Eversource's Revolution Wind – the state's first utility-scale offshore wind farm – Revolution Wind 2 would help advance the state's 100-percent clean energy by 2033 climate goal. The carbon emissions achieved by Revolution Wind 2 would be the equivalent of taking more than 265,000 cars off New England roads.
Joe Nolan, Chairman, President and CEO of Eversource Energy, said:
"Our latest proposal harnesses the unmatched combination of our onshore, regional transmission expertise together with Ørsted's considerable offshore capabilities. We applaud state leaders for their commitment to combatting climate change and delivering a clean-energy future for Rhode Islanders."
Revolution Wind 2 will also make tens of millions of dollars of direct investments to support Rhode Island's supply chain and supplier diversity, workforce training, education and research, environmental justice and biodiversity, putting Rhode Islanders front and center.
Ørsted and Eversource are developing the 704MW Revolution Wind project and are expected to start construction on the project later this year. Revolution Wind will deliver 400 megawatts of clean, affordable offshore wind power to nearly 200,000 Rhode Island homes. The project is expected to be operational in 2025.