NOAA awards $20.5 million for ocean and coastal resource management
The awards will support projects to advance regional ocean partnerships and data sharing among ocean users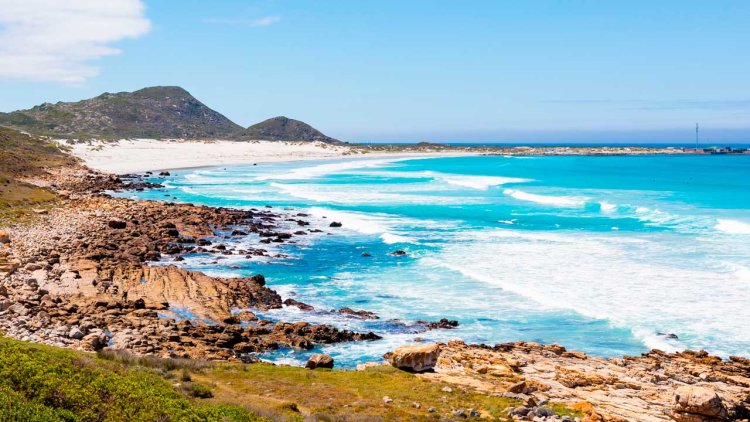 Bipartisan Infrastructure Law to support regional partnerships, federally-recognized tribes
In a first-of-its-kind deployment under Bipartisan Infrastructure Law funds, NOAA has announced the award of approximately $20.5 million for the coordinated management of ocean and coastal resources around the country.
The recommended federal funds will significantly enhance existing collaboration between states, tribal governments and the federal government, and provide needed capacity to advance their work.
Through this recommended funding, the awards will support projects to advance regional ocean partnerships and data sharing among ocean users, and include the engagement of federally recognized tribes with existing regional ocean partnerships. Regional ocean partnerships are regional organizations convened by governors to work collaboratively across multiple states, in coordination with federal and tribal governments, on common priorities and challenges.
Secretary of Commerce Gina Raimondo said:
"Advanced climate data is critical to helping communities act on the best available information when disaster strikes. The Biden-Harris Administration is committed to addressing the climate crisis, and thanks to the Bipartisan Infrastructure Law, we can invest in collecting and disseminating lifesaving data to communities across the country, especially those that are often overlooked and left behind."
Deputy Secretary of Commerce Don Graves said:
"Equity remains at the heart of all we do at the Commerce Department, and this includes the continued effort towards environmental justice for our tribal communities. This funding is a necessary step in building on climate resilience efforts and protecting our coasts."
NOAA Administrator Rick Spinrad, Ph.D., said:
"This recommended funding allows communities to better plan for future changes as we build a Climate-Ready Nation. NOAA values the contributions of all partners to better understand and manage climate-related risks."