New report highlights acceleration in digitalisation of maritime industry
Inmarsat has published a new report pinpointing the impact of COVID-19 in accelerating global shipping's digital journey.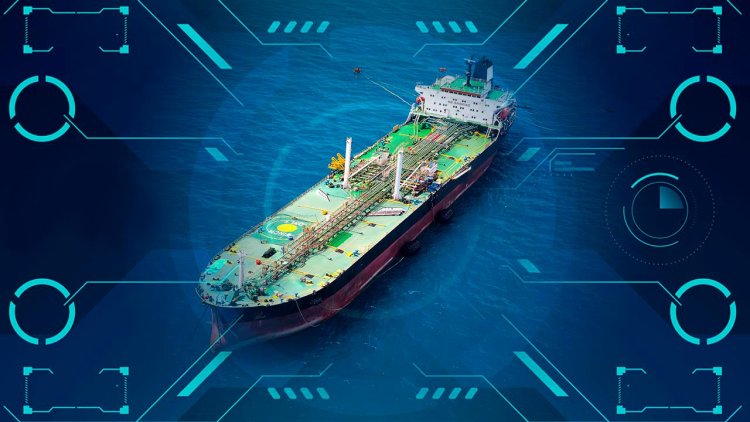 Written by maritime innovation consultancy Thetius and sponsored by the Inmarsat Research Programme, 'A Changed World: The state of digital transformation in a post-COVID-19 maritime industry' captures a sector fast-tracking IoT-based solutions from November 2019. It characterises COVID-19 as a "universal disruptor and catalyst for digital transformation".
The report finds that, as COVID-19 emerged and global travel restrictions took hold, surging demand for crew connectivity was echoed in uptake for other digital services needed to keep ships running.
The report says:
"The impact of COVID-19 on ship operations is evidenced by a massive increase in the use of remote services such as pilotage and surveying. Similarly, crew training and officer examinations went fully online for the first time ever in some jurisdictions. More broadly, global trade facilitation saw an explosion in the use of digital tools, including massive growth in consumer demand for e-commerce and the use of online booking platforms for shipping freight."
Inmarsat's own data covering commercial shipping during the pandemic period showed that the average daily data consumption per vessel nearly tripled, from 3.4 to 9.8 gigabytes between January 2020 and March 2021. In a further significant shift, the authors project the global maritime digital products and services market in 2021 as being worth $159bn - 18% ahead of pre-pandemic forecasts. Thetius predicts that, by 2022, market turnover will be three years ahead of pre-pandemic forecasts.