Microsoft finds underwater datacenters are reliable and use energy sustainably
Earlier this summer, marine specialists reeled up a shipping-container-size datacenter coated in algae, barnacles and sea urchins from the seafloor of the European Marine Energy Centre's Billia Croo test site, located off Scotland's Orkney Islands.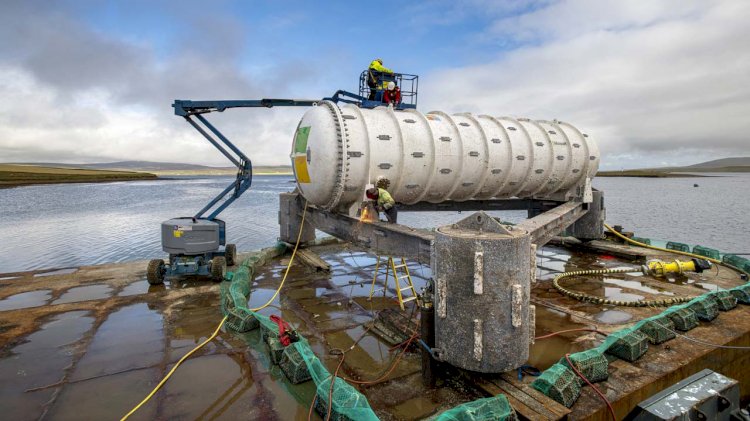 Photo: Microsoft
Microsoft's Project Natick team deployed the Northern Isles datacenter 117 feet deep to the seafloor in spring 2018. For the next two years, team members tested and monitored the performance and reliability of the datacenter's servers.
The team hypothesized that a sealed container on the ocean floor could provide ways to improve the overall reliability of datacenters. On land, corrosion from oxygen and humidity, temperature fluctuations and bumps and jostles from people who replace broken components are all variables that can contribute to equipment failure.
The Northern Isles deployment confirmed their hypothesis, which could have implications for datacenters on land.
Lessons learned from Project Natick also are informing Microsoft's datacenter sustainability strategy around energy, waste and water, said Ben Cutler, a project manager in Microsoft's Special Projects research group who leads Project Natick.
What's more, he added, the proven reliability of underwater datacenters has prompted discussions with a Microsoft team in Azure that's looking to serve customers who need to deploy and operate tactical and critical datacenters anywhere in the world.
The underwater datacenter concept splashed onto the scene at Microsoft in 2014 during ThinkWeek, an event that gathers employees to share out-of-the-box ideas. The concept was considered a potential way to provide lightning-quick cloud services to coastal populations and save energy.
More than half the world's population lives within 120 miles of the coast. By putting datacenters underwater near coastal cities, data would have a short distance to travel, leading to fast and smooth web surfing, video streaming and game playing.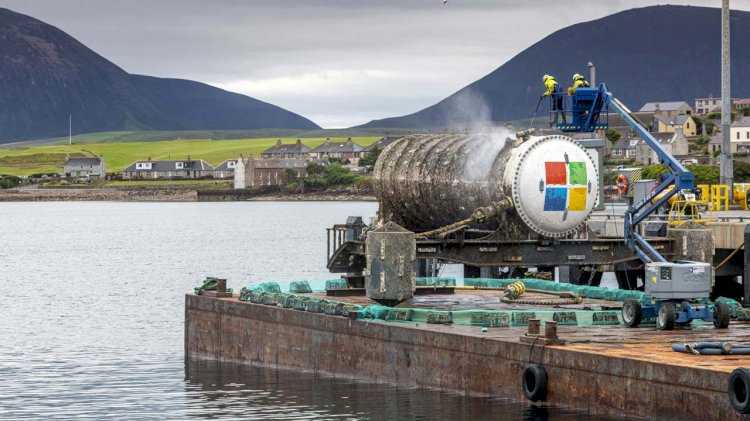 The consistently cool subsurface seas also allow for energy-efficient datacenter designs. For example, they can leverage heat-exchange plumbing such as that found on submarines.
Microsoft's Project Natick team proved the underwater datacenter concept was feasible during a 105-day deployment in the Pacific Ocean in 2015. Phase II of the project included contracting with marine specialists in logistics, ship building and renewable energy to show that the concept is also practical.
The Northern Isles underwater datacenter was manufactured by Naval Group and its subsidiary Naval Energies, experts in naval defense and marine renewable energy. Green Marine, an Orkney Island-based firm, supported Naval Group and Microsoft on the deployment, maintenance, monitoring and retrieval of the datacenter, which Microsoft's Special Projects team operated for two years.
Source: Microsoft