METIS adds DTN Vessel Routing API to improve quantifiable ship performance gains
METIS Cyberspace Technology has signed a formal agreement with DTN® to integrate its Vessel Routing API into METIS Augmented Routing Optimization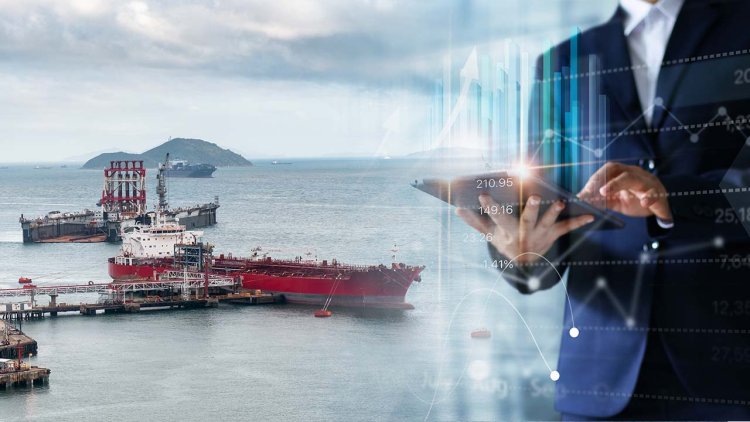 Rather than aiming to avoid adverse weather completely, weather-optimized routing helps find the most efficient route available to plan and maintain safe navigation, with the officer of the watch updated with actionable insights and alerts throughout the voyage.
Based on the unique characteristics and specifications of individual ships and their cargoes, both METIS Augmented Routing Optimization and the DTN Vessel Routing API continuously optimize for speed, cost, fuel consumption and emissions. Powered by AI, the integrated analytics cover not only the efficiency of the ship but its changing operating environment: routing optimization can adapt to conditions and to the relationships between different performance parameters.
Integrating weather-optimized decisions with Augmented Routing Optimization delivers a comprehensive analysis of ship performance in real time, so that vessels can respond to the needs of ETA, contracted speeds, bunker consumption or emissions reporting. Onshore, managers can calculate and recalculate routes to optimize schedules, propose route adjustments, and better evaluate voyage performance against charter party expectations.
"Formalising the agreement with DTN is highly significant, because integrating weather-optimized routing functionality with Augmented Routing Optimization changes what is achievable for ship performance," said Andreas Symeonidis, Marketing & Partner Relations Manager, METIS Cyberspace Technology. "Just as METIS analytics optimize performance for machinery, hull fouling and damages, maintenance and repairs, fuel oil and crew skills on each and every vessel, Augmented Routing Optimization can now adapt to weather conditions."
Including all variables in a single interface to choose the 'best route' is highly beneficial to ship safety, as well as for efficiency and emissions, Symeonidis emphasised.
"With every ship needing to report efficiency and emissions on an individual basis under the International Maritime Organization's new EEXI and CII regimes, owners, managers and charterers have already entered a new era of accountability," said Eleni Polychronopoulou, CEO, METIS. "Rather than simply avoiding 'unwanted weather' in a generalised way, this integration of weather-optimized routing from DTN means Augmented Routing Optimization helps ensure the safety of the ship, its crew and its cargo while simultaneously basing routing decisions on optimized performance."