Floods tied to Russia leads to ecological disaster in Ukraine and the Black Sea
On the night of Tuesday, June 6, 2023, a major dam has been blown up in Russian-held Ukraine. As a result, dozens of settlements were flooded. The water continues to rise rapidly. Ecologists say the consequences will be catastrophic.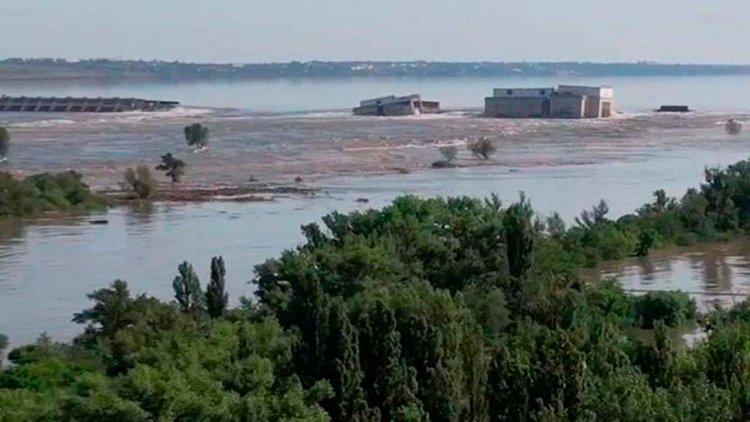 Russian occupying troops blew up a dam near Nova Kakhovka in the Kherson region, Ukraine. This was announced today by the Ukrainian authorities. The territory on which the dam is located is now under the control of the Russians.
About 80 cities and villages of the Kherson region of Ukraine were in the zone of possible flooding. Around 40,000 people need to be evacuated, Deputy Prosecutor-General Viktoriya Lytvynova said on Ukrainian television - 17,000 people in Ukraine-controlled territory west of the Dnipro River and 25,000 on the Russian-controlled east.
Water arrives so rapidly that people do not have time to leave the danger zone, many need urgent help. Farm animals drown in the villages. The Kazkova Dibrova Zoo has already confirmed the death of almost all of its animals, as employees were unable to get to the cages in time to save the animals. Of the 300 animals, only swans, geese, and other waterfowl survived.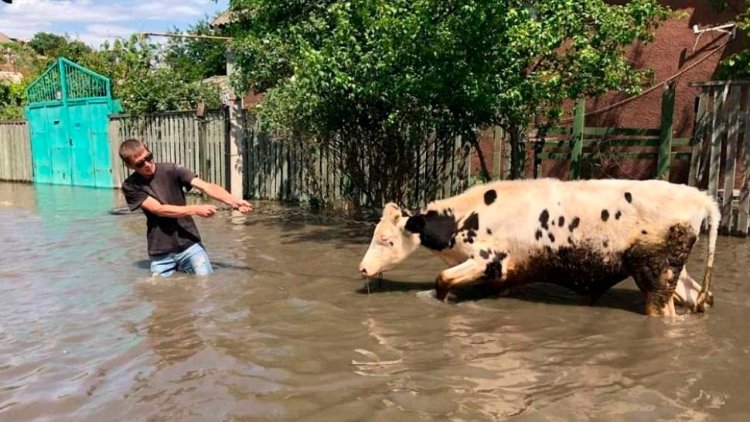 However, scientists say that these are only the first consequences of the disaster. Further, it will be even worse. In particular, due to the massive pollution of water.
Viktor Komorin, Director of the Ukrainian Scientific Center for Ecology of the Sea (UkrSCES), said:
"According to preliminary estimates, from 400 to 600 tons of engine oil got into the Dnipro River.
The second important source of pollution is bottom sediments, in which toxic substances accumulated and were washed away by water flows. An aqueous suspension of these sediments can enter the Black Sea and worsen the ecological condition near the city of Ochakiv, especially if the dam damage increases.
Finally, the third major source of pollution is related to the potential flooding of farms in the Dnipro River flood zone. This could lead to the fact that an unknown amount of oil products, raw sewage, fertilizers, pesticides, and other hazardous substances will be released into the river, and then into the Dnipro-Bug estuary and the Black Sea.
The consequences for the ecosystem can be catastrophic. Taking into account the scenario when a significant part of the pollution remains in the Dnipro-Bug Estuary and spreads along its coast, this can seriously damage the biocenoses of the coastal zone, including species listed in the Red Book. In addition, the existing pollution can have a significant impact on the territory and water area of the Nizhny Dneprovsky National Natural Park."
Also, experts are concerned about the impact on the Zaporizhzhia nuclear power plant, which uses water from a reservoir behind the dam for cooling.