First merchant ship successfully crosses Ukrainian sea corridor, sidestepping Russia
On 16 August 2023, the first civilian cargo ship left the Ukrainian seaport of Odesa and, despite Russian threats, successfully reached the territorial waters of Bulgaria and then Romania using mostly Ukrainian territorial waters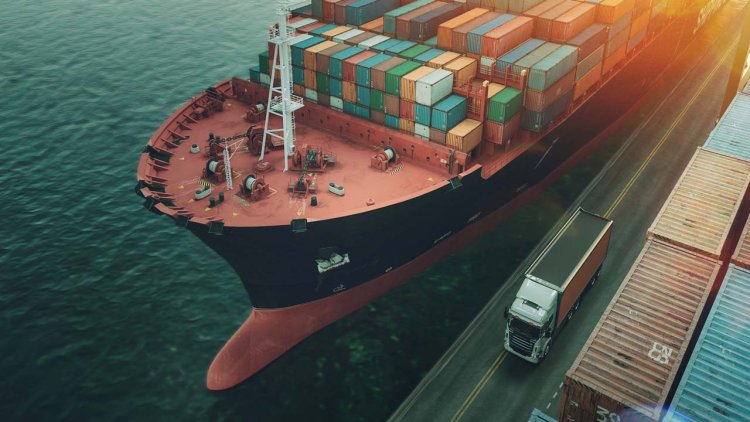 As of 11:28 local time, on 17 August 2023, the container ship Joseph Schulte entered the territorial sea of Bulgaria after passing the territorial sea of Romania and the sea corridor in the territorial sea of Ukraine.
The sea corridor almost fully goes through Ukrainian territorial waters, where Russian warships don't operate due to the risk of being hit by anti-ship missiles and sea drones. Then, the sea corridor goes through the 12-mile zone of Romania and Bulgaria, which is protected by state sovereignty. Russian ships can't attack any ship there since it would be a direct attack on NATO territory.
"Ukraine has just made an important step toward restoring the freedom of navigation in the Black Sea," — Ukraine's President Volodymyr Zelenskyy said in the evening of 16 August, when the ship passed the Ukrainian part of the corridor.
The Hong Kong-flagged container ship Joseph Schulte had been trapped in the Ukrainian port of Odesa since the beginning of the full-scale invasion due to Russian threats. Currently, the ship carries more than 30,000 tons of cargo (2 114 containers), including agricultural products.
Earlier, Ukraine had officially notified the International Maritime Organization of the corridor's operation. The International Maritime Organization reaffirmed Ukraine's right to ensure freedom of navigation and urged Russia to cease threats and uphold international conventions.