European consortium launches HyEkoTank hydrogen-powered maritime project
A consortium of eight companies has launched the HyEkoTank project to merge knowledge and experience of hydrogen, fuel cells and the maritime industry.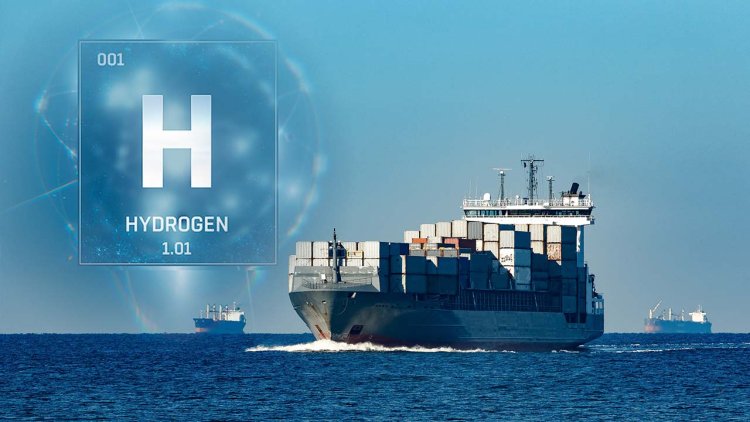 The consortium includes Shell International Exploration and Production Bv, TECO 2030, Fartygskonstruktioner, Umoe Advanced Composites, TECO Solutions, BLOM Maritime and Tarbit Shipping, representing the Netherlands, Norway and Sweden.
HyEkoTank is funded by the EU, under the Horizon Europe programme, and will receive a €5m ($5.4m) grant.
The 36-month project plans to develop and install a retrofit solution to transform the existing fleet and accelerate the goal of achieving climate neutrality of sea-going and inland waterway transport, by 2024.
The solution will include a standardised 40ft ISO container, utilising a 2.4MW fuel cell system, hydrogen fuel gas conditioning, air filtration systems, power converters, battery storage and automation system.
It will also incorporate a containerised, 350 bar, compressed 400kg hydrogen storage with type approval to perform hydrogen refuelling by swapping of containers using cranes.
The project will also carry out a feasibility assessment, a model to optimise the hydrogen supply chain to ports and concept designs to standardise the technologies, making it easy to install.
TECO 2030 revealed last year it had finalised the €5m grant for its hydrogen-powered tank project, HyEkoTank.
The project will demonstrate zero emissions at berth and could reduce up to 60% of greenhouse gases (GHG) during voyage. The company believes it could become a 'first mover' in the maritime shipping sector and contribute to EU climate targets.