Equinor submits development plan for Eirin
Recoverable reserves in the field are estimated at 27.6 million barrels of oil equivalent, most of which is gas.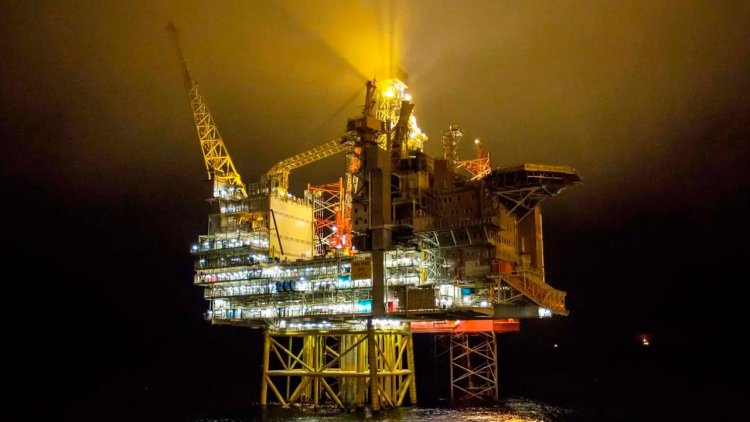 On behalf of the partnership, Equinor has submitted a plan for development and operation (PDO) of the Eirin gas field to the Ministry of Petroleum and Energy.
The Eirin field, which was discovered in 1978, will be developed as a subsea facility tied to the Gina Krog platform in the North Sea. Total investments are estimated at just over NOK 4 billion (2023 NOK).
"Utilising Gina Krog's infrastructure will enable Eirin to bring new gas to Europe fast, with good profitability and low CO2 emissions from production. The development will extend Gina Krog's productive life from 2029 to 2036, and will be vital for the Sleipner area," says Camilla Salthe, Equinor's senior vice president for field life extension (FLX).
When the energy crisis struck in 2021, there was close cooperation with Norwegian authorities to deliver as much gas as possible to Europe.
Increased gas export from Gina Krog, by exporting gas that was previously injected to improve oil recovery, was an important contribution. At the same time, this brought the need to accelerate projects to extend the field life.
Eirin is a central part of this work, and the project has been matured in record time. Production start-up is expected as early as 2025.
"Extending Gina Krog's productive life also gives us the opportunity to mature additional new reserves in the area. We're still seeing possibilities for new discoveries, which is why Eirin's new subsea facility will enable tie-in of new fields," says Ketil Rongved, Equinor's vice president for FLX Projects.
With electrification of Gina Krog and partial electrification of Sleipner, production from Eirin will have low emissions, just three kilo of CO2 per barrel of oil equivalents.