Eight new LNG carriers will feature Wärtsilä reliquefaction systems
These eight vessels will be owned by various leading global shipping companies.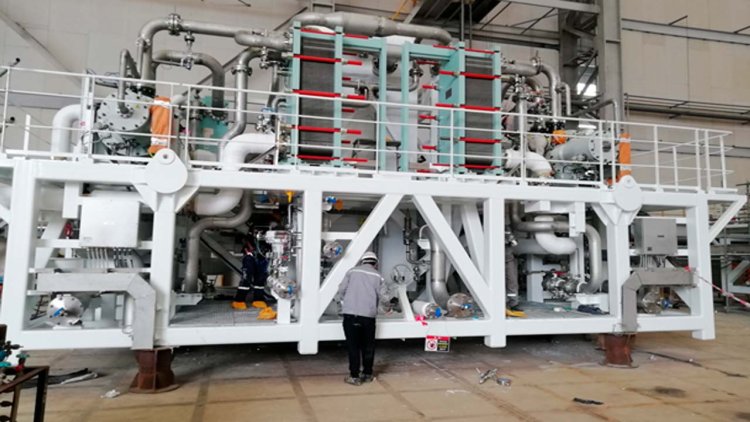 Photo: Wärtsilä
Following an earlier newbuild programme in June 2022 for four new vessels, the company has now been awarded the contract to supply reliquefaction systems for a further eight ships. The orders by Hudong Zhonghua Shipyard were booked into Wärtsilä's order intake in Q1 2023.
The selection of Wärtsilä solutions reflects the industry's focus on efficiency and reduced environmental impact as a means for decarbonising marine operations. For each ship Wärtsilä will supply Wärtsilä Compact Reliq Single Booster (CRSB) reliquefaction system.
"Reliquefaction systems are today becoming standard on all sizes of LNG carriers and our Compact Reliq system meets this need perfectly. The booster function implemented on the Compact Reliq systems enables us to supply a reliquefaction system with superior efficiency and lowest-in-class power consumption, which in turn reduces the vessel's gas consumption," says Pål Steinnes, Head of Sales, Midstream, Wärtsilä Gas Solutions.
The Wärtsilä equipment is scheduled to be delivered commencing in 2024, and the first ship is expected to be delivered in 2025.
The Wärtsilä Compact Reliq system has been designed for both high efficiency and easy installation. The cooling media used is nitrogen, which in addition to being safe, also serves to simplify the system's operation