Carisbrooke Shipping to trial 50kW hydrogen engine onboard cargo-vessel
Carisbrooke Shipping have partnered with Carnot Ltd whose consortium has been awarded £2.3M to develop a zero-emission 50kW Hydrogen auxiliary engine demonstrator.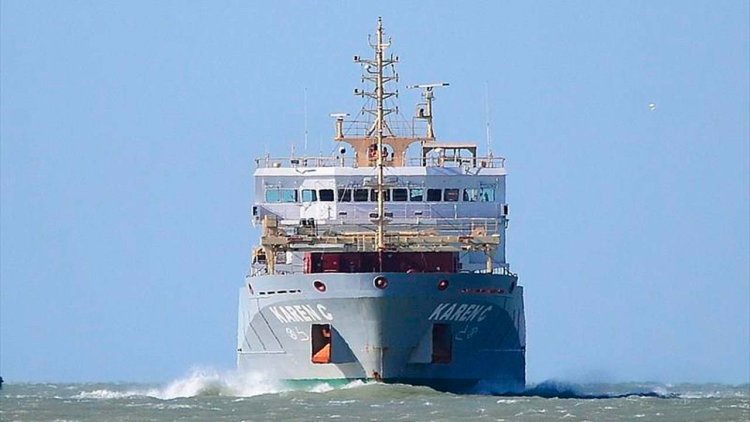 Following design, simulations and rigorous testing, the revolutionary single-fuel hydrogen 50kW engine will be integrated into a containerised system and mounted on the deck of one of our cargo vessels for a 40-day sea trial in early 2025 to partially supply electrical power to the vessel.
The core goal is to validate the decarbonising impact that high efficiency, zero emission engines can have in the maritime industry and build on work from the previously successful CMDC 1 & 2 grants.
In the future, this technology could be used to power tug-boats, ferries, cargo vessels, tankers and container ships.
Bureau Veritas and The Maritime and Coastguard Agency are also being engaged as the vessel's regulatory authorities to ensure a safe path to regulatory compliance. This will be among the first projects to achieve Approval in Principle for a Hydrogen power generation technology on board a UK Flagged vessel.
Archie Watts-Farmer, CARNOT Founder:
"Over the last two years, Carisbrooke have been championing our efforts in bringing a double efficiency fuel agnostic engine technology capable of halving emissions using traditional fuels or reducing marine emissions to zero using next generation fuels such as hydrogen, while maximising range. They have supported our grant application processes and been the voice of the customer, helping us to 3 Clean Maritime grant awards the first of which, a feasibility study, was completed successfully with their help in 2022. They have gone over and above to provide us with information and support relating to operations, regulations and business case development and we would not have been successful without their involvement."
The global shipping industry faces an enormous decarbonising challenge, currently accounting for 3% of global Greenhouse gas emissions. Existing IMO regulations stipulate that by 2030, all vessels must reduce their CO2 per ton-mile 40% compared to 2008 levels, and by 2050 must be completely Net Zero.