Aurora Expeditions launches its new expedition cruise vessel Sylvia Earle
On Saturday, 22 October 2022, two expedition cruise vessels in SunStone Ships' INFINITY class, the 'Sylvia Earle' and the 'Ocean Odyssey' were delivered.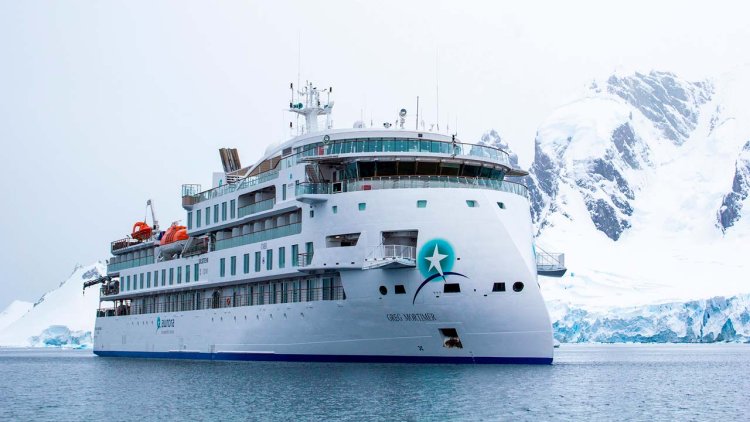 Both are based on the ULSTEIN CX103 design and this series of vessels are the first expedition cruise vessels to implement the X-BOW feature for increased comfort.
The expedition travel company Aurora Expeditions has launched its second purpose-built small ship, Sylvia Earle, which will embark on her inaugural voyage from Ushuaia, Argentina to Antarctica on December 10, 2022.
Aurora's Chief Executive Officer, Michael Heath, says:
"We are beyond thrilled to announce our newest ship, Sylvia Earle, is in the water and on her way to Antarctica. We cannot wait to introduce her to our loyal trade and consumer partners worldwide and, of course, a new generation of global expeditioners in search of adventure, discovery and extraordinary life-changing experiences."
With its strong focus on education and conservation, the new Sylvia Earle is designed to accommodate an average of 132 passengers per voyage in a relaxed, fun and informal onboard setting.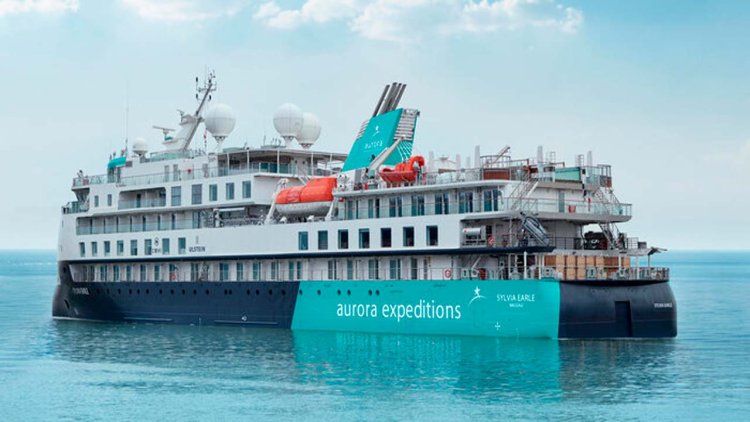 This state-of-the-art expedition ship will be a floating ambassador for the conservation of the planet. A sister ship to the Greg Mortimer, launched in 2019, the Sylvia Earle is named after the renowned marine biologist, oceanographer, explorer and conservationist Dr. Sylvia Earle. She is a National Geographic explorer-in-residence since 1998 and was named by Time magazine as its first 'Hero of the Planet'. In February 2023, Dr Earle, in partnership with Ocean Geographic will lead a world-first 'Antarctic Climate Expedition' on the new ship to raise public and government awareness of the environmental importance of the Antarctic. This special voyage aims to deliver resolutions to inspire transformative changes for global net-zero emissions by 2035 from an ocean perspective.
Peacock-Gower says:
"Female scientists are leading the way in global conservation initiatives, and we want to honour these extraordinary women who work tirelessly to make the world a better place."