Aker invests $16 million in land-based post-smolt salmon project
Through the investment in Gaia Salmon, SalMar Aker Ocean will sign a non-binding agreement with the company for delivery of post-smolt for offshore salmon farming.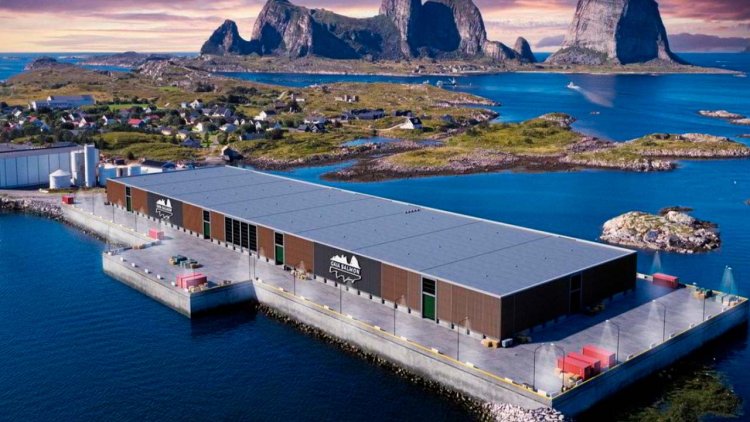 Norwegian industrial conglomerate Aker announced it is investing NOK 155 million (€14 million/$16 million) in fledgling land-based post-smolt salmon producer Gaia Salmon, making it the second largest owner of the company with a 25.3 percent stake.
Gaia Salmon is building a post-smolt production facility at Traena, Norway, with annual capacity of up to 7,200 metric tons of post-smolt.
Aker is already invested in offshore aquaculture through SalMar Aker Ocean, a group jointly established by Aker, controlled by Norwegian magnate Kjell Inge Rokke, and SalMar, one of Norway's largest and most profitable salmon farmers.
Through Aker's direct investment in Gaia Salmon, SalMar Aker Ocean has signed a non-binding agreement with Gaia Salmon for delivery of post-smolt for offshore salmon farming.
Aker said the strategic cooperation will improve SalMar Aker Ocean's access to post-smolt, which is an enabler for scaling offshore farming operations.
It added that it has the right to increase its ownership in Gaia Salmon related to potential next steps of development in the company.
The investment forms part of a larger NOK 392 million (€37 million/$39 million) fundraising by Gaia Salmon to fund the construction of its post-smolt facility.
The capital raising was also supported by a number of well-known aquaculture investors, including Halle Sivertsen, Ivar Strand, Hermod Fledsberg, Geir Skarstad and Hermann Dolmen.
Through the company Rodo Landbasert, Dolmen controls around 45 percent of Gaia Salmon.
According to Dolmen, the company is now ready to start construction work in January 2023.
"We were somewhat delayed due to market turmoil," Dolmen said in a press release issued on Dec. 29.
"But we experienced strong interest in our land-based venture on Traena during the autumn."
The facility, which will have a total area exceeding 15,000 square meters, will be used to produce post-smolt. The facility is expected to produce an annual output of 7,200 metric tons, with the ambition of placing fish in the facility during the first half of 2024.
Source: IntraFish